It's Friday! I was hoping to sleep in a little, but it was not to be. I headed out to the gym for the lifting:
| | | |
| --- | --- | --- |
| Exercise | Set/rep/weight | Muscle worked |
| Barbell Split Squat | 3 set of 10 at 65# | Lower body |
| Wide Grip Lat Pull Down | 3 sets of 10 at 50# | Back |
| Barbell Chest Press | 3 sets of 10 at 55# | Chest |
| Captain's Chair | 3 sets of 10 | Core |
| Alternating Side Lunges | 3 sets of 15 with 15# DBs (30# total) | Chest |
| YTWL | 3 sets of 4 each letter with 8# DBs (16# total) | Shoulders |
| Nosebreaker | 3 sets of 15 at 25# | Triceps |
| Good Mornings | 3 sets of 10 at 4# | Low back and hammies |
I lightened up the weight a bit for my lower body today as we might be doing a long bike ride tomorrow (fingers crossed with Mother Nature).
I was going to do some treadmill work after lifting, but decided to just go home and get outside later because the temps were predicted for mid to upper 50s today!
Home to brekkie and I made some Reese's Oats.
Banana custard style with cocoa powder and topped with nut butter.  Good stuff.
This week's Hot 100 Update:
Maintain my weight. Scale stayed the same this week. Won't lie – a little disappointed..

No eggnog lattes until Thanksgiving day!  They are available now, but I have resisted.

Do the duathlon and at least 1 more 5K race before the end of the year. Did the home duathlon.  5k done on October 30th
Do stretching exercises 4 days a week at least.  Did 5 days!!

Visit one new blog each week that is participating in the Hot 100 Challenge and cheer them on.  Did not get to as many as I would have liked.

Do one no-added sugar day each week.  I did 2!!
Overall not a bad week.  I had some stresses in there and one snacky day.  I was hoping to see a bit of a loss this week, but such is life.  This week will be a little challenging as I will have extra work to do and I tend to snack during these times.
I did some work, then stopped at my folks house and dropped off a laptop for my mom to use for a bit.  I snagged a couple of these while there:
(And for those that ask, yes, that is my wedding band.)
Lunch break today –
Kind of looks like a breakfast, eh?
It was so, so nice out today that I decided I will finish up work tonight.  I wanted to spend time outside.  The garden is pretty much a shell of what it was.
I cut down a lot of the growth and pulled up the dead annuals.  Leaving up the sedum and the coneflowers as they will stay upright under the snow, plus the birdies eat the seeds.
Those mums are on their last legs.  We have been in the 20s overnight, so they are starting to wilt.  I remember when it looked like this:
John made lattes while I was working outside.
He has almond milk, since he has some lactose problems.  They look different (almond milk on the right).  He is going to try the lactose pills, as he does like his milk.
I also had some nuts.
Thinking about another 5k race possibly next weekend.  I also signed up for this one.  If any of you are looking for some motivation to run/walk a Thanksgiving 5K – Alissa is hosting a virtual run!!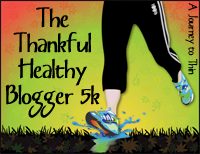 Good way to burn off a little stuffing and have a sense of community with other bloggers!
We decided to walk for a slice of pizza for dinner tonight.  Too bad it gets dark so early and it wasn't as warm, but still a nice night to head out.  It's half a mile each way.  I had the buffalo chicken pizza:
Yum!  Could have used a lot more hot sauce, though.  2 slices and a drink for $5.  We each have a slice (they are pretty big) and John drinks the soda.  I bring my own water bottle.   Pizza – so simple and yet perfect in that simplicity, don't you think?
I am so excited for tomorrow – we are taking the bikes back out and going on a 40-mile cupcake ride!  Hope my legs make it
Now it is back to work for me for a couple hours.  Nice way to spend a Friday night, but at least I got to enjoy the nice day!
Question:  Are you a dairy person?